I dont post much on here, but since my car is all ready now and I am in Ontario, I figured I would post my build and support our local forums. I figured I would put together the build thread with my beloved Zaby. I purchased the car 2 years ago and right before I bought it, I told the wife I would not touch the car for the next 2-3 years. After 14 days of ownership, parts started coming through the door (mod itch). I love the car so much and the way it looks, I started with suspension and rims, then supercharger.
I had the supercharger rebuild and ran cog gears which blew my engine, so I purchased a built engine and ran the supercharger on my car only for few month until I took it off. Cog gears gave me so much headache and one day an m4 pulled next to me and we couldn't help it and he pulled away which pissed me off LOL. Sent the car down to maryland to AAM Competition and had their twin turbo installed along with all supporting mods, my baby made 680 at 16-17psi on 94 octane pump gas. Here is a list of all the mods (pics of car progress at the bottom, I had lots of pics before but my old phone broke so I salvaged wat I could):
Engine/ Drivetrain and fuel upgrades
Fully build VQ37VHR (HBR performance built VQ37VHR Bore 3.7805 Stroke 3.460 Wiseco dished 9.0:1 Pistons, Wiseco 9600 XS Rings, K1 Billet 4340 Steel H Beam connecting rods, OEM bearings)
AAM Competition 370Z Twin Turbo System, Installation, and Tuning Package AAMC 3" TD Exhaust System
AAM Competition 370Z Oil Cooler System (R-line water cooled)
AAMC/EcuTek Base FI Package standalone ecu - boost controller and advanced traction controls
AAM Competition GT-R Auto dumb Catch Can System Limited Edition Black fitted in a 370Z
SPEC Super Twin Plate SS-Trim Clutch /Flywheel Assy for HR/370Z
RJM 370Z/ G37 Pedal Assembly- w BOTH Clevis Fork Styles
Heavy Duty Slave Cylinder w/ Lines; 07-09 HR 350Z; 09-11 370Z VHR
AAM Competition twin fuel pump
deatschwerks 1000CC injectors
AAM return fuel kit
AAM Competition 370Z Fuel Rail & Line Kit Upgrade
AAM competition MAF sensors
vibra-technics engine and tranny mounts (purchased 4 weeks ago, but have not heard from them yet, might have to open paypal claim). If they dont arrive, I will be ordering the Z1 mounts
Suspension
Koni yellow racing shocks (only have pics of Neo motorsports coil overs which I will be installing and will do a review on them)
Swift Spring
Stillen front + Rear Sway bar
SPL front + Rear camber arms
SPL rear diff bushing
Nismo finned diff cover for cooling
Tires/Rims + Brakes
Forgestar CF5V performance light weight rims
275/35/19 +28 fronts and 305/30/19 +18 rears
Stoptech big rotors/pads/ stainless steel lines upgrade
Exterior
fly1motorsports full carbon fiber body kit
fly1motorsports full carbon fiber wing
fly1motorsports full carbon fiber hood
fly1motorsports RS1 carbon fiber vented fenders
Custom headlights
Interior
Custom gauge pillar from our member Galeforce with boost gauge and air/fuel ratio gauge
Removed all factory gauges and replace with temp, oil pressure, fuel pressure
2 jl w3v2 in a Zenclosure box and focals speakers –JL 1000 monoblock and JL 2 channel amp
Custom Steering wheel (will arrive next week)
Future Mods
- Some Carbon fiber interior panels and bbk (although the current brakes I have are great for the streets). As well as go E85 hopefully this summer
My baby when I got her - my future little race car driver already in driver seat - Z completely stock and was silver she was later wrapped black!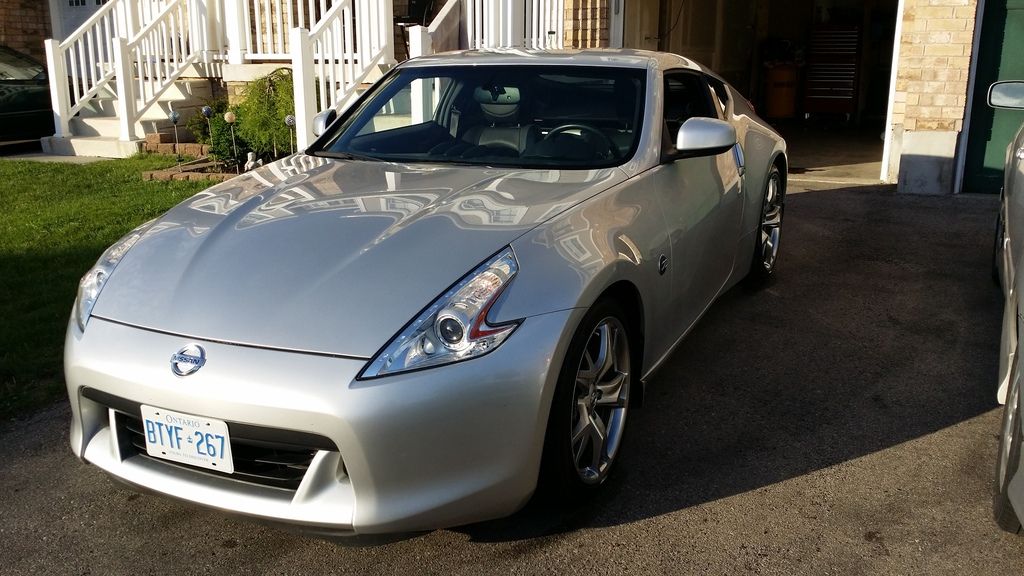 Then suspension parts and rims came next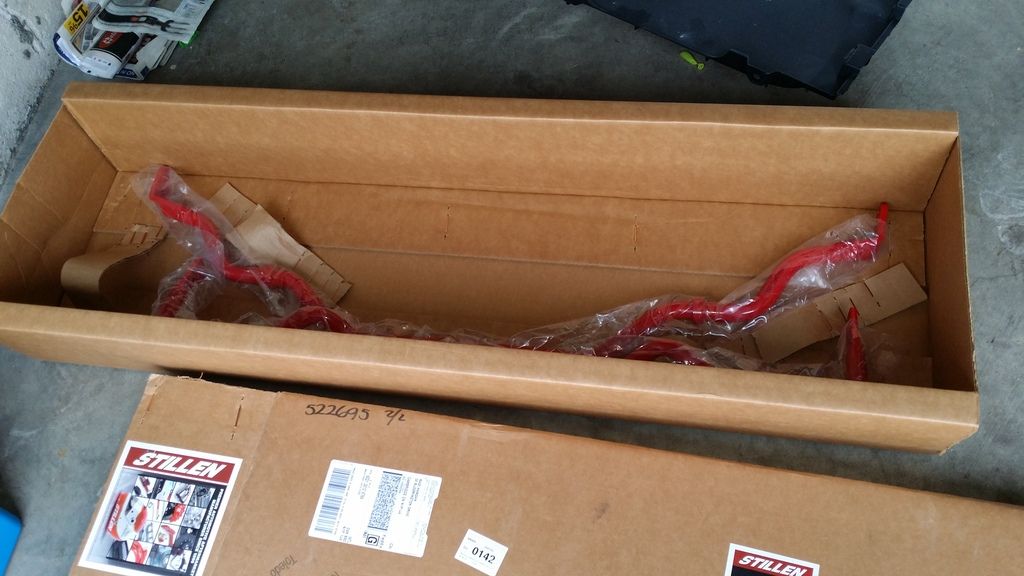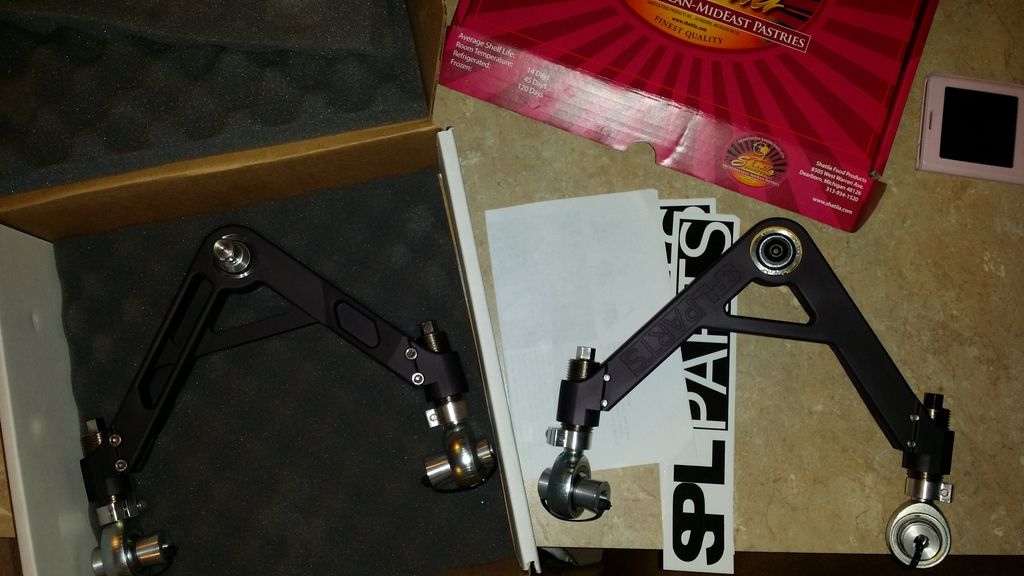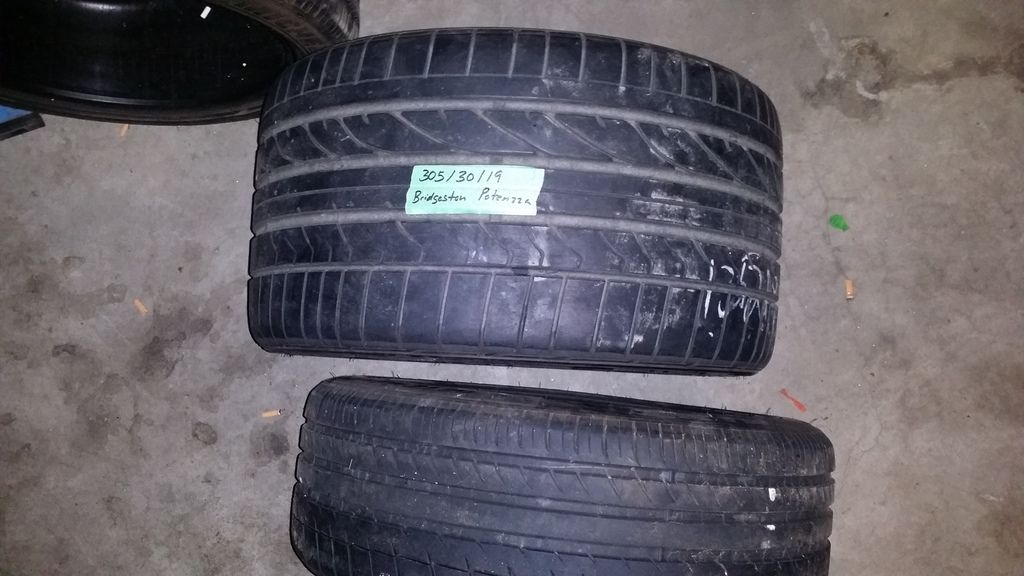 Then the supercharger came in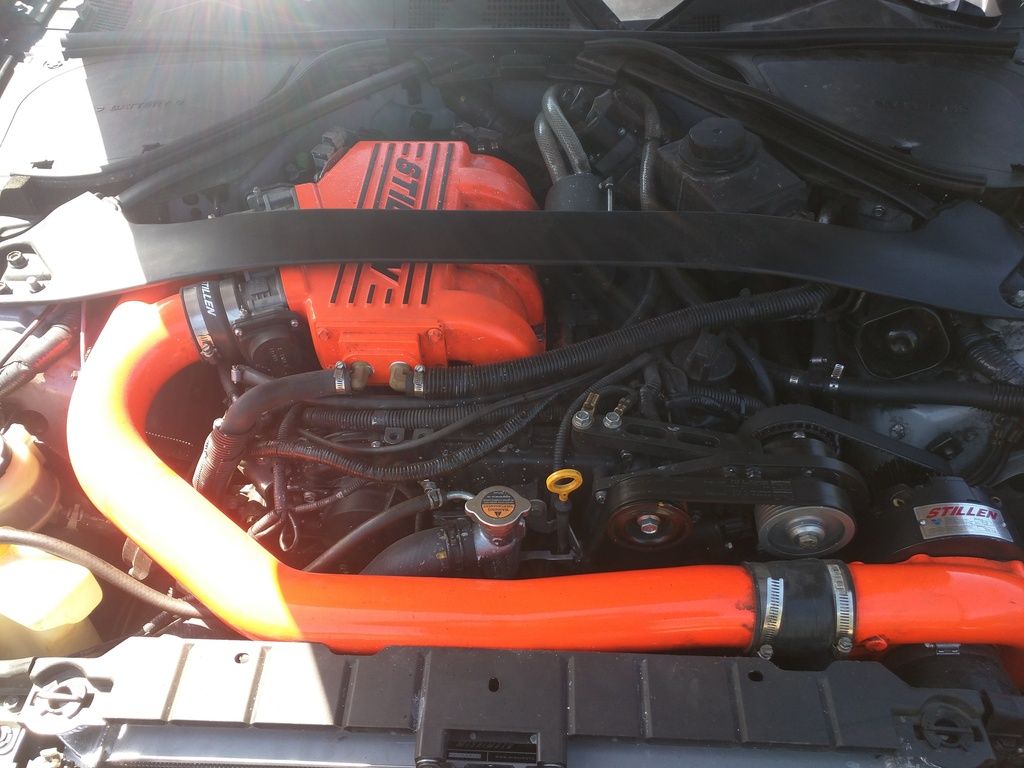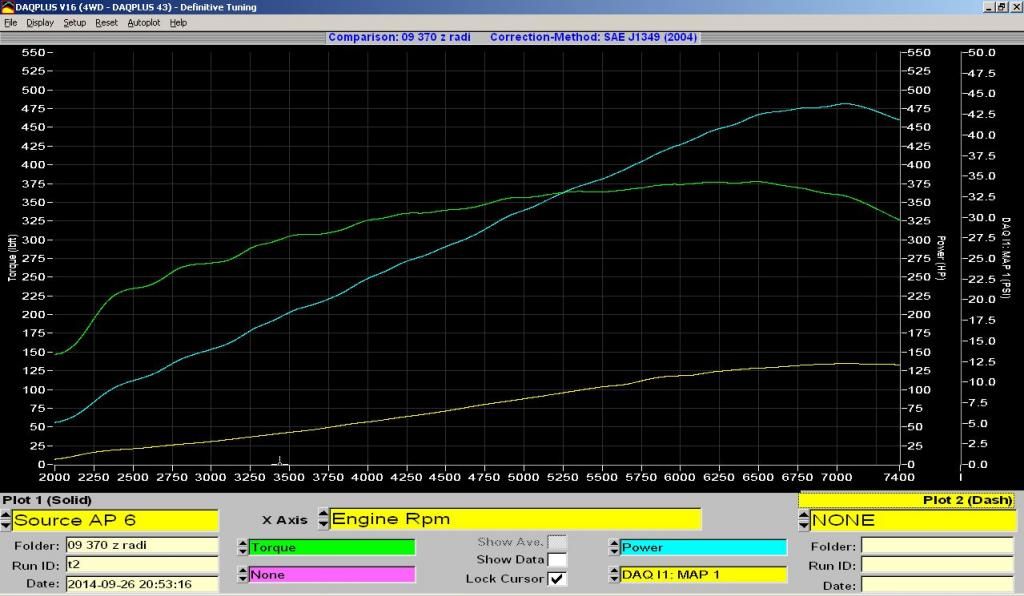 Then the build engine came after the original one went CABOOM!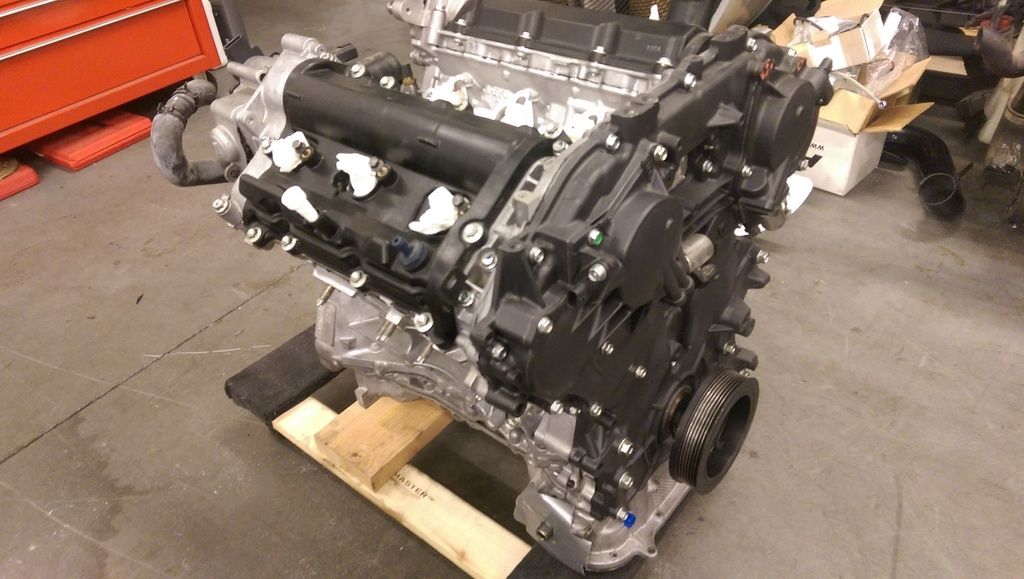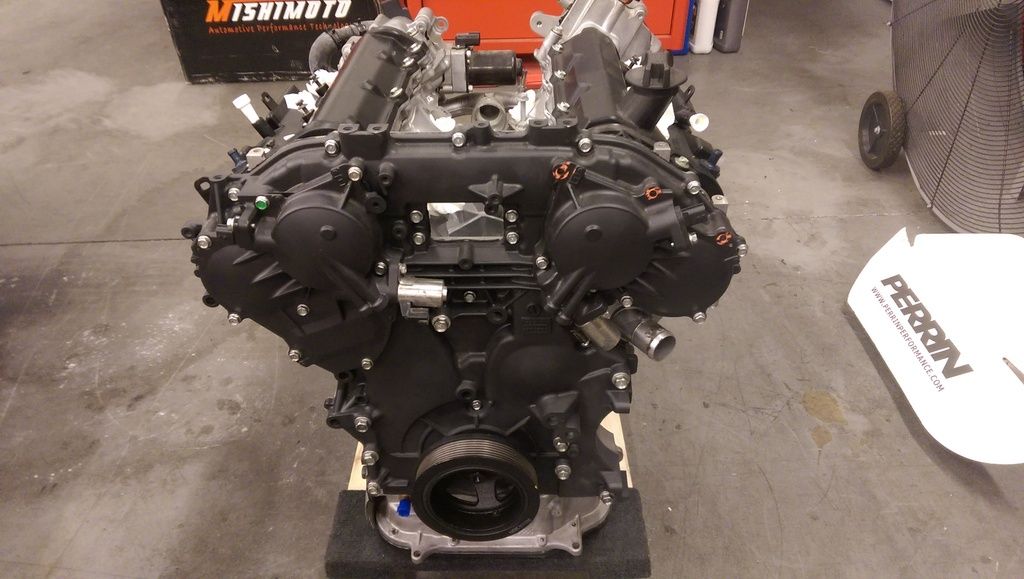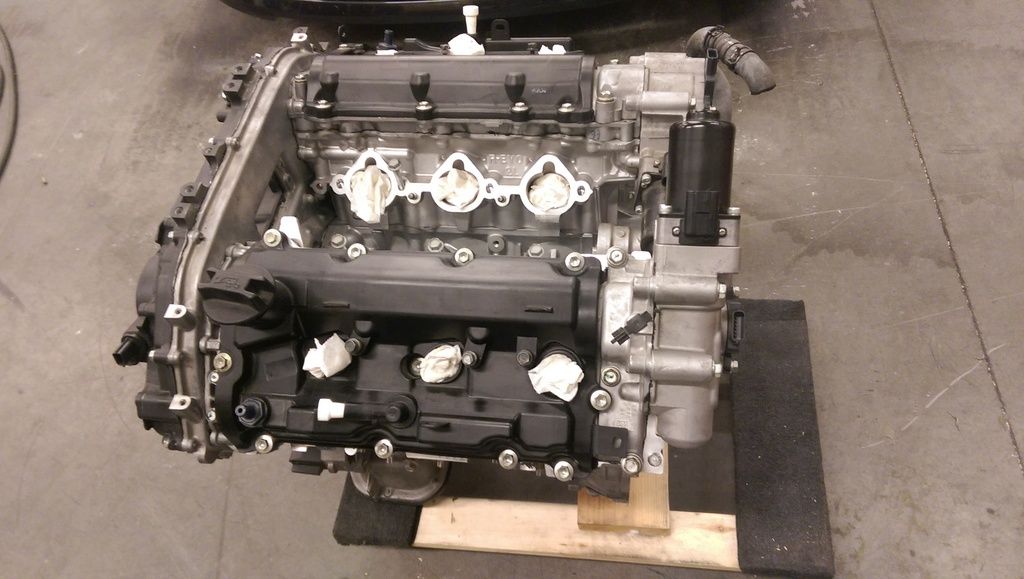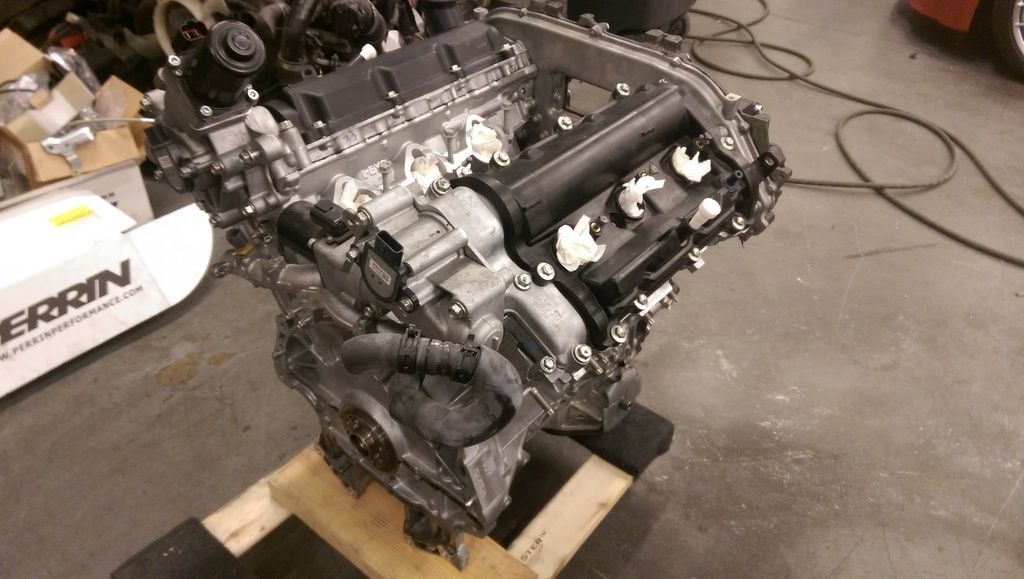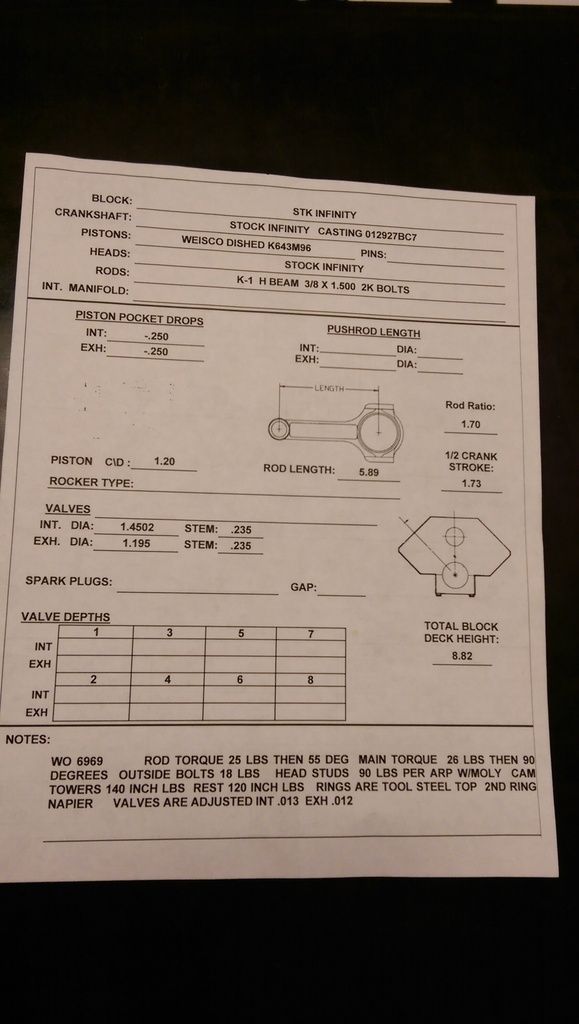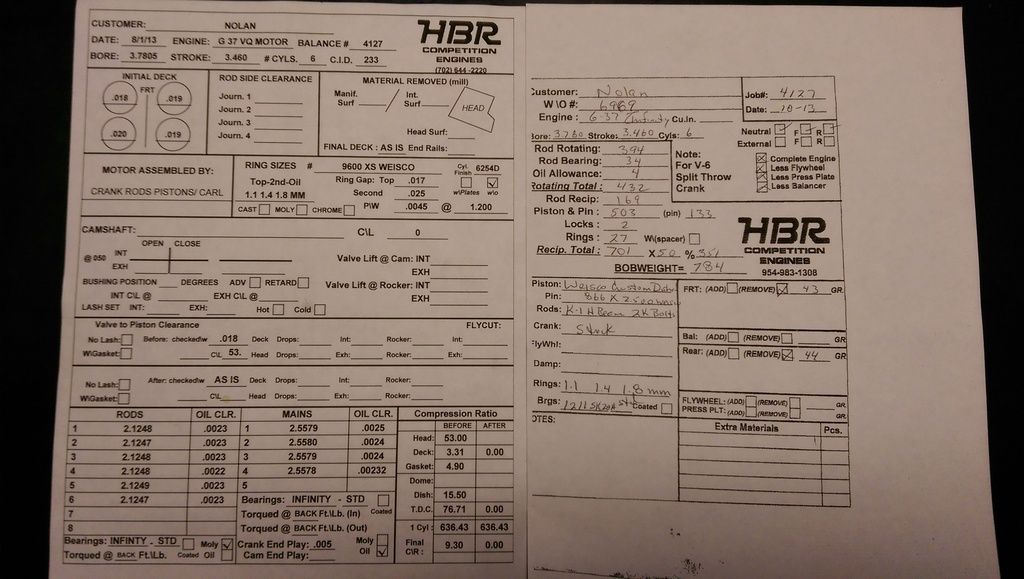 Then the TT at AAM Competition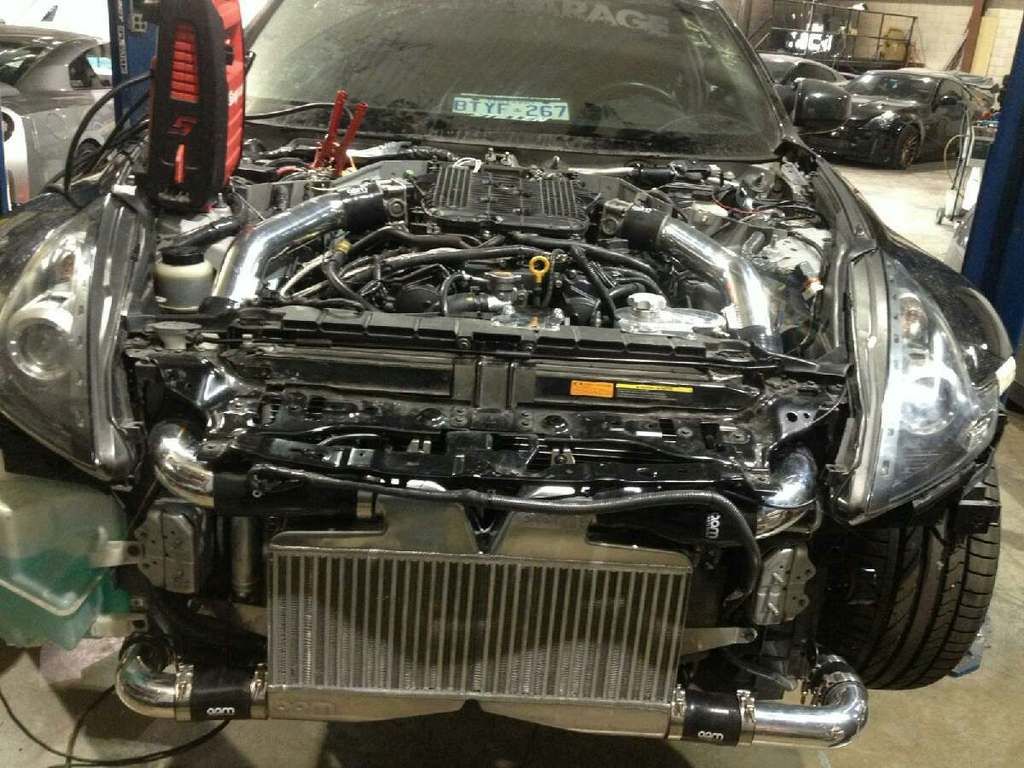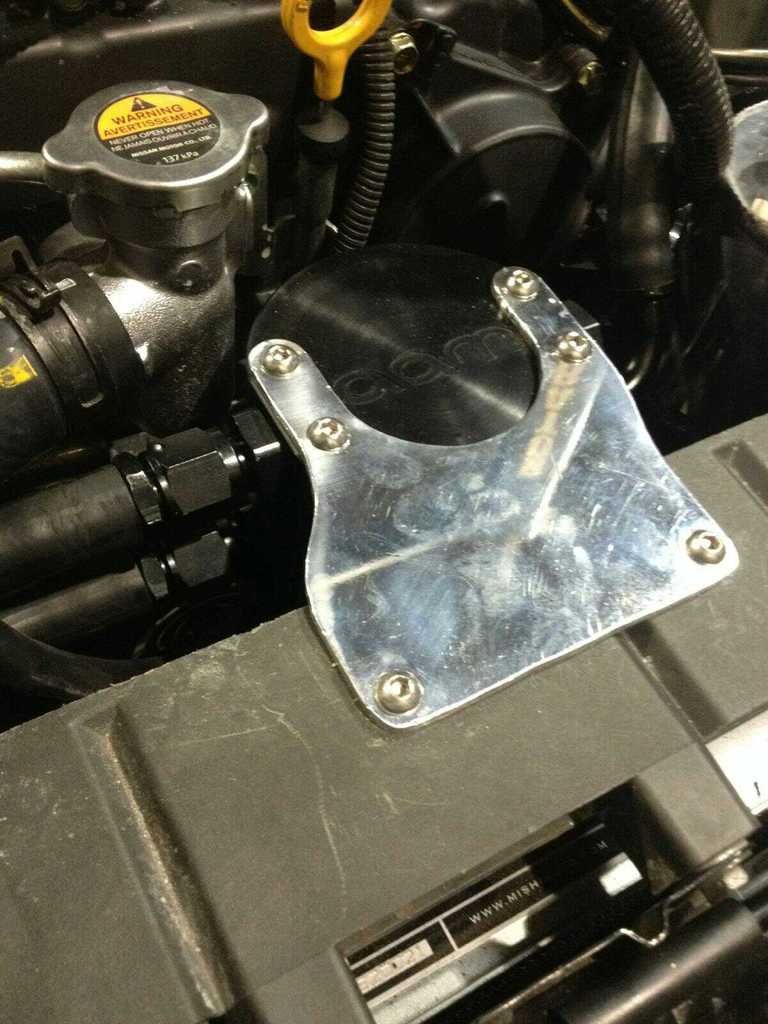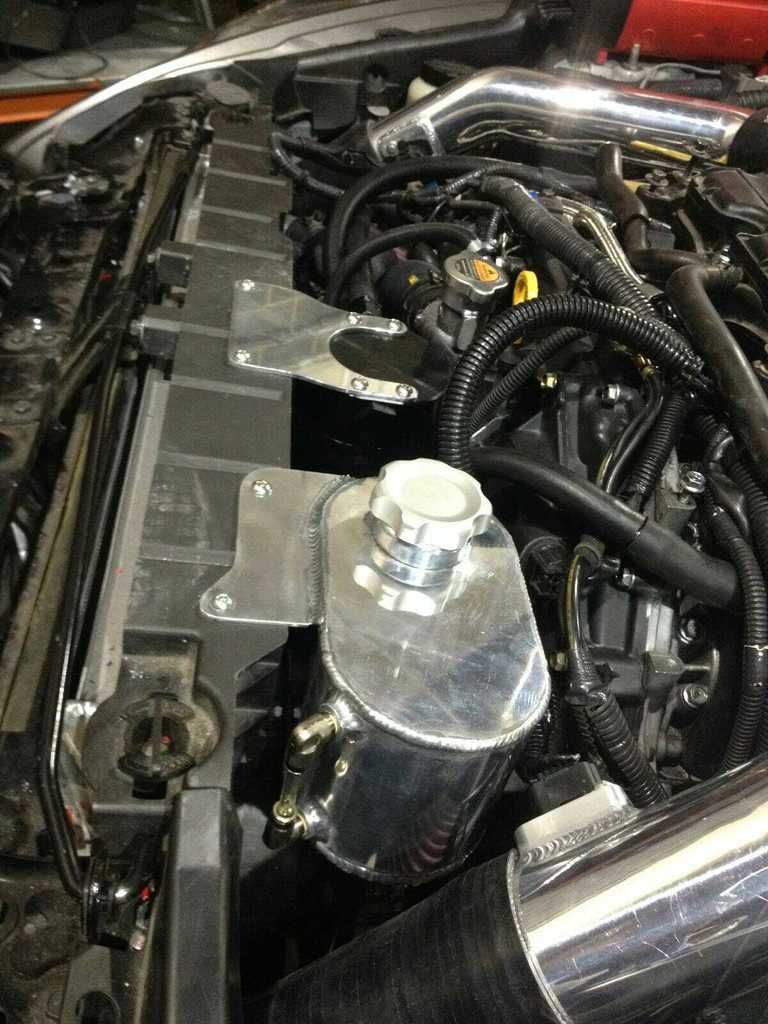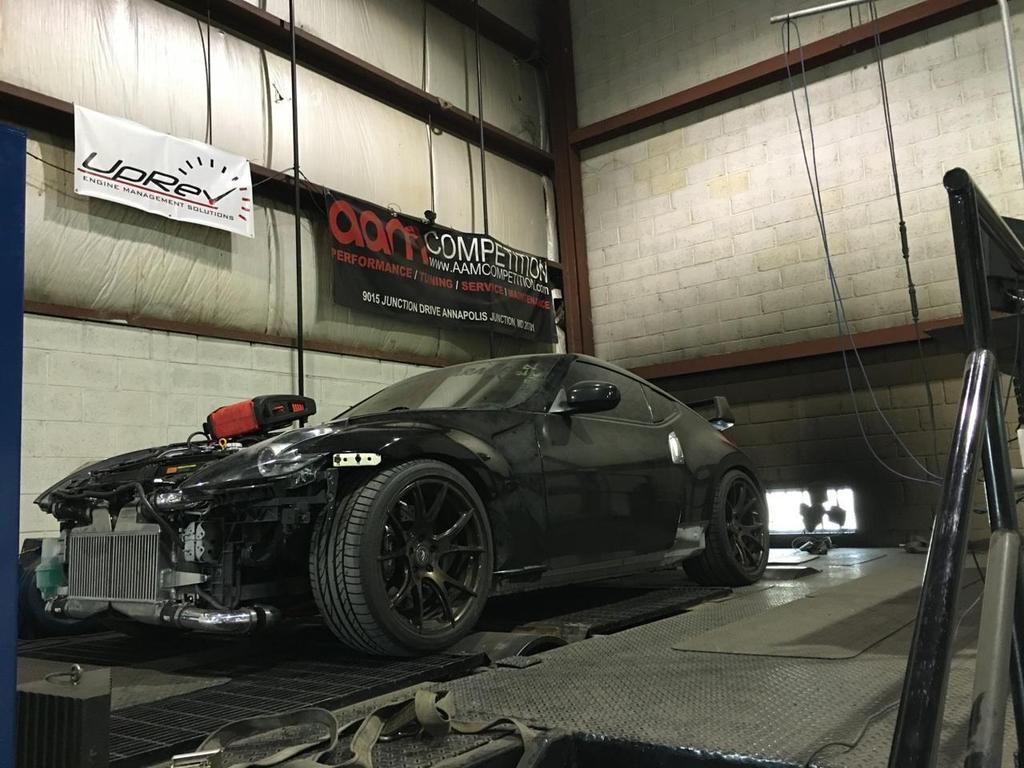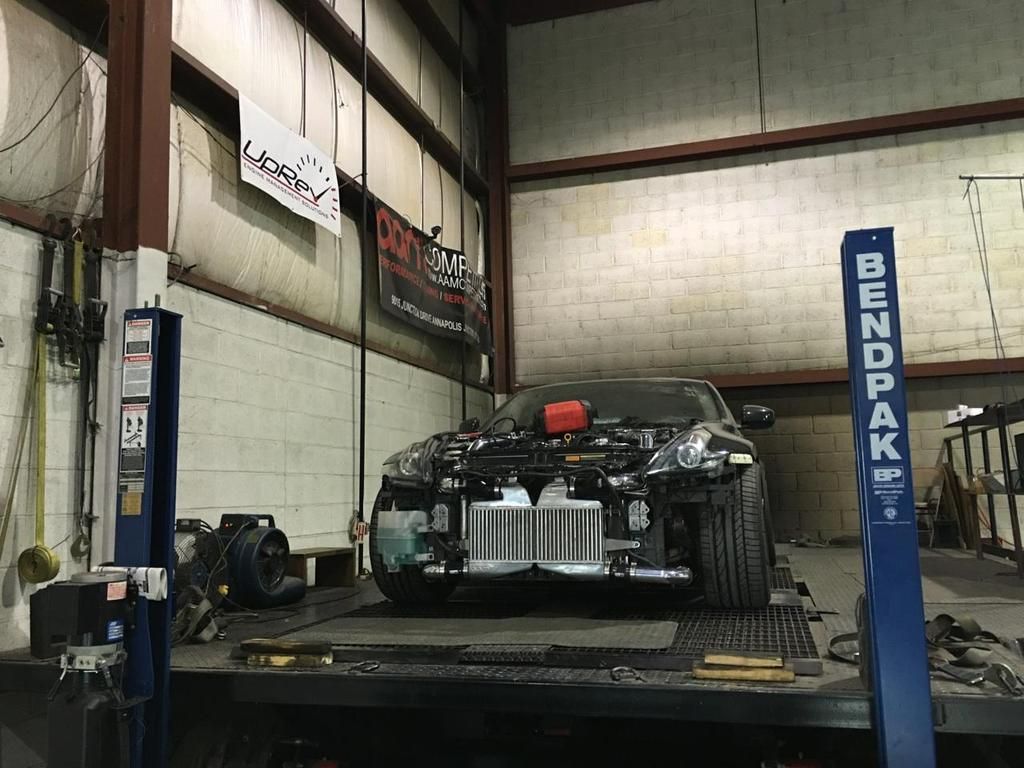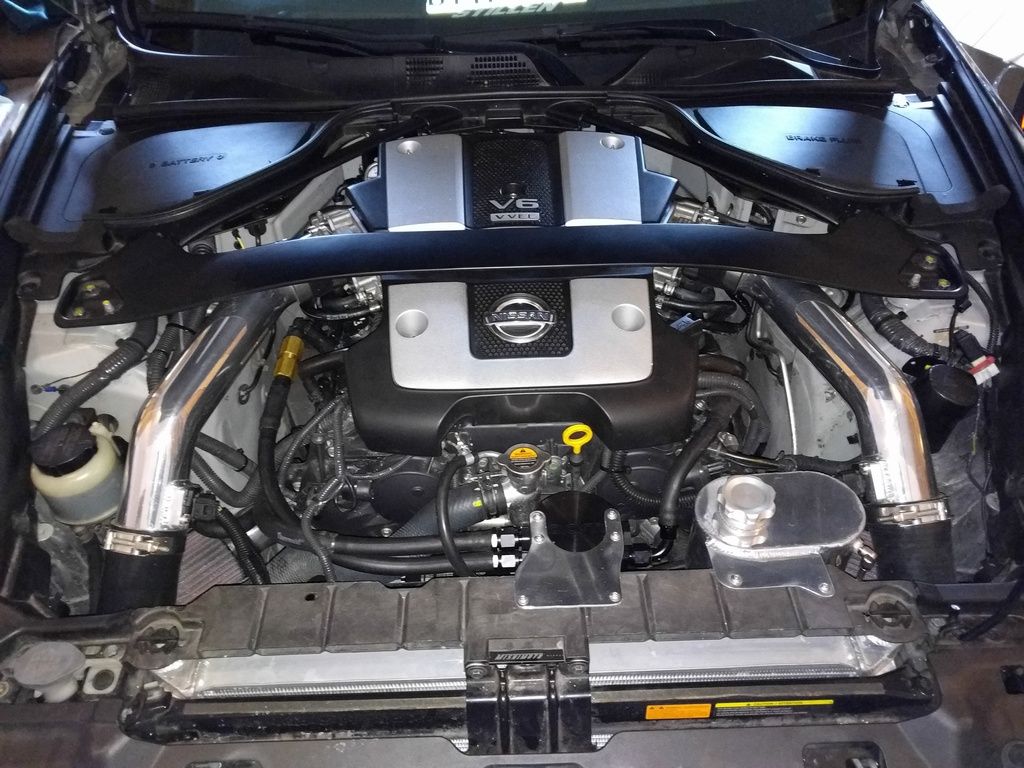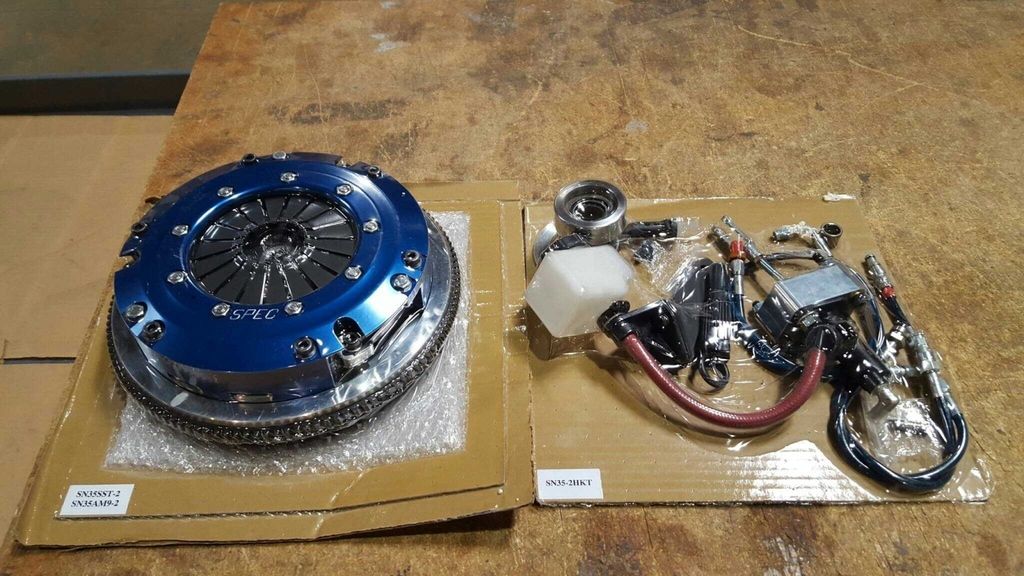 And shots as the car currently sits